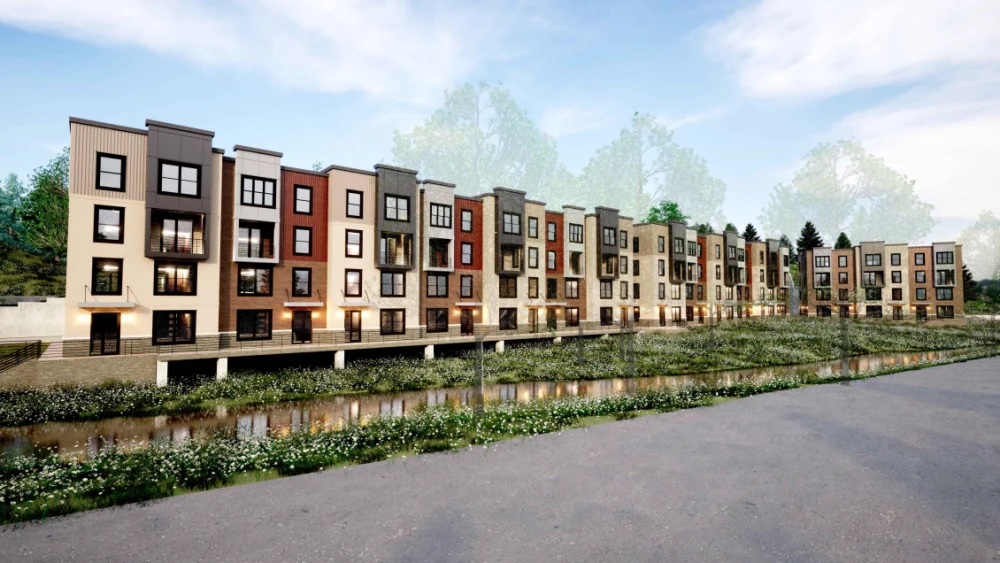 A new multi-family development has cleared an important hurdle with Greenville, SC's Design Review Board. The residential project will be located in the 450 block of East Park, near the intersection with Stone Avenue, and will be built in partnership with RealtyLink.
The project is called Creekview Townes and includes a multifamily residential development on a 2.8 acre lot on East Park, a residential artery in downtown Greenville. The proposed project will include three buildings, 32 two-story, rentable townhome units, 65 parking spaces, and roughly 56,300 square feet of open space. The open space will serve a vital need for green space in Greenville and utilizes land designated as floodplain in the area to achieve that goal. a
In addition to RealtyLink, COR3 is partnering with SeamonWhiteside for civil engineering and landscape architecture.
Pending approval by the Planning Commission, the team hopes to start construction in the summer of 2023.